ABS East 2016 kicks off this Sunday and we are ready to discuss the benefits of digital transactions in the secondary market and the value for leaders in structured finance!
Celebrating its 22nd year, ABS is the premier event in the structured finance industry and a favorite for the eOriginal team. One of the most important structured finance industry conferences, a delegation of over 4,000 finance professionals will flock to Miami to learn about FinTech market insights. This year we'll be out in force as a sponsor, exhibitor and contributing panelist.
Focusing on FinTech Developments Affecting the ABS Market
eOriginal's President and CEO, Stephen Bisbee – responsible for the development of secure technology systems that enabled the first fully electronic, multi-party mortgage, lease and trade transactions – will be speaking on the FinTech Developments Affecting the ABS Market panel on September 18th at 3:45 p.m. Steve will be joined by David Kucera of Capital One, Scott Waterstredt of MetLife, Eli Stern of EY and Perry DeFelice of 1010Data.
Digital transformation is a necessity, and securitization processes are no different. Audience members will learn how data collection through these new technologies can be used to ensure ironclad integrity and increase investor, third-party and regulator confidence in the ABS market.
Tailgate, Ravens Style!
After the panel discussion, we encourage attendees to head back to the exhibit hall for the Sunday Night Football tailgate party. Stop by the booth and enjoy our Baltimore Ravens-themed cocktail, "The Purple Hooter", pick-up a football or water bottle and enter our Kindle Fire giveaway. The tailgate is a great way to meet us and close out the first day of the conference.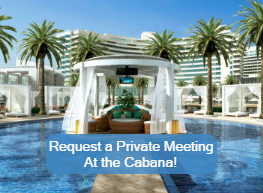 Meet Us at the Cabana!
In addition to sponsoring, speaking and exhibiting, eOriginal has the Bleau Cabana reserved for private meetings Sunday, Monday and Tuesday from 9 a.m. to 6 p.m. The Cabana is only available by private request, so if you haven't had a chance to reserve a time, please click here to do so.
Are You Ready for a Digital Transition?
eOriginal's eAsset® Management Solutions secure every financial asset for the lifecycle of the loan. For needs ranging from secure storage to pledging or collateralizing in the secondary market, eOriginal treats each and every transaction within the platform as a financial asset that must be verifiably secure, legally compliant and enforceable.
Our team will be available to answer any questions about eOriginal's digital transaction management solution and the booth will be demo-ready in the exhibit hall. Visitors can also use our touch-screen demo to learn more about the functionality of eOriginal's solution.
As you make your way to ABS East 2016, don't forget to add a meeting with eOriginal to your itinerary. See you in Miami!