This will be the 29th year that the Maryland Tech Council honors executives and companies that exemplify the most innovative and inspirational work in the region, and we were excited to find out that we have been named a finalist in both the Emerging Company and Financial Executive of the Year categories!
The Maryland Tech Council (MTC) is the largest technology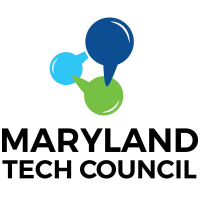 trade group serving the advanced technology and biotechnology communities of Maryland. MTC's mission is to advocate for the interests of the technology community, further the role of technology in the Maryland economy, and nurture an environment where technology companies can collaborate, grow and succeed.
eOriginal firmly believes in furthering the role of technology. As digital transaction management moves along the technology lifecycle, early adopters that have discovered the benefits of efficiency, security and transparency are sharing those experiences with their peers. As a result, in 2016, we saw record breaking growth in year-over-year transaction volume being managed through our eAsset Management Platform.
In addition to the Emerging Company of the Year nomination, Robert (Bob) Edwards, eOriginal's chief financial officer, was named a finalist in the Financial Executive category due to his sound business acumen, transformation of the financial performance of the company and relationship with the board and senior management. Most notably, Bob led the effort to secure a $26.5M in investment from LLR Partners to accelerate growth and product development.
"Bob's deep experience with technology companies enables him to provide reasoned guidance and recommendations for the quick decisions that need to be made, these include advising our sales leaders on best practices on contract terms and negotiation positioning as well as pricing strategies and alternatives," noted Stephen Bisbee, eOriginal's CEO and president. "Bob has the universal respect of the management team leaders within the company and his advice and counsel is sought out by all of them, including me."
We are proud to be named a finalist among so many prestigious organizations and executives. MTC will reveal the winners at the 29th annual Industry Awards Celebration on June 1 at the Bethesda North Marriott Hotel and Conference Center. This is the only awards ceremony honoring the best in Maryland's technology and life science communities and we can't wait to attend!