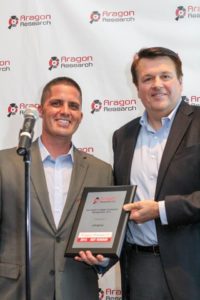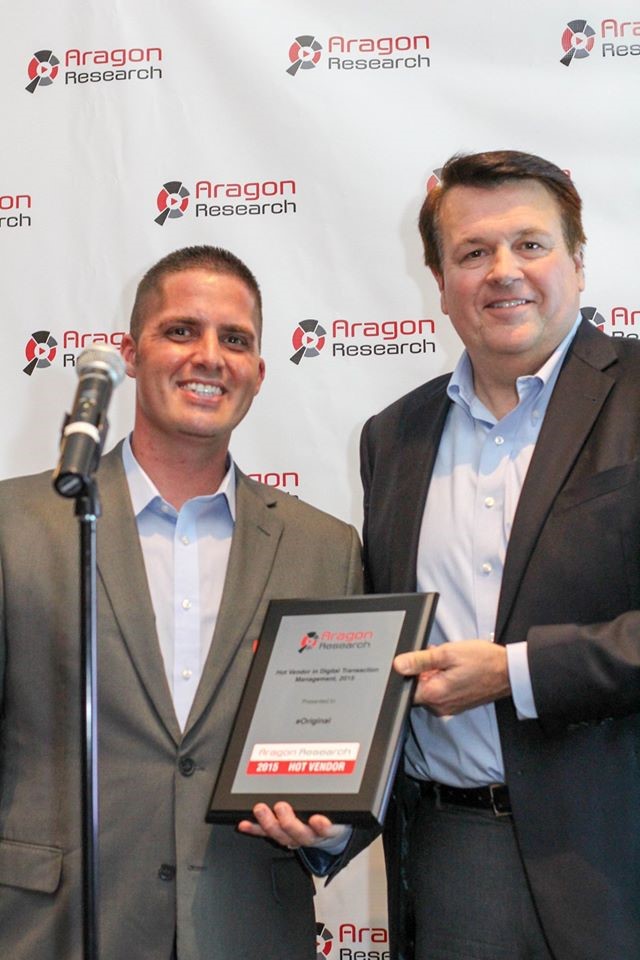 eOriginal was proud to attend the Aragon Research Holiday Party and Awards Ceremony last Thursday as an honoree of Aragon Research's 2015 Hot Vendor of Digital Transaction Management recognition award.
eOriginal was named a Hot Vendor for its ability to enable businesses to manage the entire lifecycle of a digital transaction, treating every document as an essential financial asset.
John Jacobs, Director of Sales Operations at eOriginal, formally accepted the award from Aragon Research's CEO and lead analyst Jim Lundy on behalf of eOriginal.
As the trend of businesses using paperless transactions increases, eOriginal has adapted and grown to empower the emerging financial markets such as vacation ownership, mortgage, student lending, marketplace lending and more.
Aragon's report is the first to recognize the importance of evaluating the entire workflow process known as Digital Transaction Management. The analyst firm has been a driving force behind both defining and analyzing the space.
The growth of Digital Transaction Management not only portrays the rise and popularity in digitizing every step of a business process, but it reemphasizes the importance of the post-signature life of essential financial assets and contracts.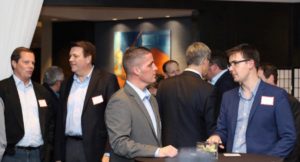 This year's event was Aragon Research's first-ever awards ceremony for its 2015 Hot Vendors and 2015 Innovators and was attended by representatives from IBM, Wrike, Vidyard, FinancialForce, Nimble, Polycom, Scribble Live, and many other established and up-and-coming tech leaders. The awards ceremony took place at the Sofitel Hotel in Redwood Shores, California and saw 55 vendors being recognized as Hot Vendors, and 10 providers being recognized as Innovators.
The event proved to be a wonderful opportunity to connect with other tech industry leaders to discuss trends and happenings across market place.
Aragon Research is a technology-focused research and advisory firm committed to providing thought leading strategic research and trusted advisory services.