Motor City? How about the Mortgage City!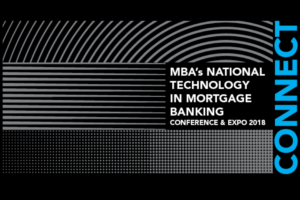 Last week, eOriginal traveled to Detroit for MBA Tech 2018. Previously, the city has been known as an epicenter for vehicle manufacturing. However, it is rapidly becoming a hub for mortgage as well. At the event, we found digital strategy and the importance of the eNote to be hot topics.
Quicken Loans, the nation's leading mortgage originator, ahead of even the major banks, is headquartered in Detroit, which made the location a logical choice for MBA Tech 2018. As highlighted in National Mortgage News, "The area has become a center for innovation largely due to the presence of Quicken Loans, a nonbank lender that's enjoyed massive growth by using technology-based strategies that many in the industry now emulate."
Celebrating Our Partnership with MERSCORP Holdings
You may have heard that MERSCORP Holdings, Inc., recently launched MERS® eNote Solutions. This will enable thousands of originators to realize the benefits of a digitally executed promissory note at the closing table.
"MERSCORP Holdings is proud to provide technology-based solutions that add value to our members' bottom line," said Brendon Weiss, MERSCORP Holdings Chief Operating Officer. "Our members identified several gaps that need to be addressed to increase eNote adoption, and this new solution fills a significant need for originators seeking to leverage existing vendor relationships."
MERSCORP Holdings, as the operator of the MERS® eRegistry, has been instrumental to the advancement of digital mortgage. We are proud to have eOriginal's technology power the MERS® eNote Solutions.
To celebrate the partnership, we co-hosted a cocktail hour at Granite City Brewery with over 150 mortgage industry notables. The party was an absolute highlight of MBA Tech 2018 and we wanted to thank everyone who joined us.
eNotes and Digital Transformation are Top of Mind
The eNote solves many issues for the mortgage industry around reputational risk, regulatory and compliance risk, operational risk and financial risk. Originators can digitally create the promissory note and securely manage it as an authoritative copy with delivery to secondary market.
As eOriginal's Senior Vice President of Digital Mortgage Simon Moir explained to HousingWire, "By sending the note digitally from the originator to a warehouse lender, the risk of a lost note and cost of shipping are eliminated. Thanks to technology, the eNote is delivered and transferred instantly, with data that can be immediately validated. This advancement accelerates the time between origination and the replenishment of capital."
The benefits that digital mortgage technology provides are unparalleled. With the ability to establish a foundation for a full eClosing strategy, lenders can benefit with a better borrower experience, operational efficiencies, expedited sale to the secondary market and faster replenishment of capital.
If you would like to discuss digital mortgage strategy and find out how to get started, please email digitalmortgage@eoriginal.com. In the meantime, please take a moment to watch our on-demand eNote webinar, recorded earlier this year.