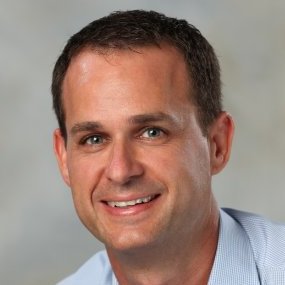 We are excited to have a chance to learn about our General Manager of Digital Mortgage, Simon Moir for this month's employee spotlight. Simon joined eOriginal in July 2016, after over 20 years in the financial services/mortgage technology space. He saw a unique opportunity to dramatically impact the future of mortgage—from origination, all the way through the secondary market. The first phase of the "digital mortgage" revolution has been focused on the front-end application process. The next phase will be centered around the closing—continuing the incredible borrower experience (and savings) and providing the lender with operational efficiency gains.
Q: What advice would you give to recent new hires?
Simon: Do everything you can to make a real impact on eOriginal, our customers and the industries to which we belong. Bring passion and fun to the office—we will only succeed as a company and as individuals if we love what we do.
Q: What are three words to describe eOriginal? 
Simon:
Trusted (by our clients) — Our clients trust us every day with their most important assets. Providing the very best to our clients is critical to honoring this trust.
Opportunity (to make a difference) — eOriginal is the leader in the eAsset management space. We created the "digital" market in other asset classes. We're now doing the same in mortgage by taking the leadership role as a trusted advisor to our clients/partners.
People (the team) — We have an incredibly good group of talented people here at eOriginal. I'm constantly amazed with how people will step up to help make a difference.
Q: Describe what you were like at age 10.
Simon: I was born and raised in Christchurch, New Zealand. Christchurch is a small city (by U.S. standards), but the third largest city in New Zealand with a population just over 300,000. While I was growing up, cricket, (field) hockey and swimming were my favorite sports. I have great memories of cub scouts, collecting bubblegum cards and running loose around the neighborhood with my friends. I also loved watching U.S. shows like Dukes of Hazard, Buck Rogers and Battlestar Galactica.
Q: What's your favorite travel spot?
Simon: Since coming to the U.S. in 2001, we've always vacationed as a family in Corolla, North Carolina. It's a great place to just get away.
Q: What do you like to do in your spare time?
Simon: It's all about family and friends. My son is a huge baseball fan—playing, watching and collecting. My daughter loves gymnastics and diving. With this, especially during spring and summer, my wife and I are very busy with sports. We feel privileged to be living in one of the greatest cities in the world. Washington, D.C. has endless sites and activities to offer, and as a family we try to make the most of it every week!
Simon has been a welcome addition to eOriginal and has taken our mortgage offering leaps and bounds in less than a year of being here. If you ever get a chance to hear him present on a panel, I assure you it's an opportunity you wouldn't want to miss.