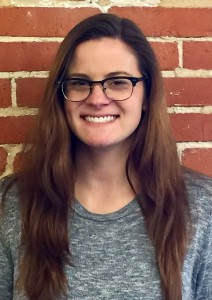 Jess Georg has been selected as our June employee spotlight. Jess is a Quality Assurance Automation Engineer that has been with eOriginal since November 2016. In QA, the main goal is to find bugs in the software. eOriginal has automated tests that run each night and QA performs manual testing as well. Her favorite part of the job is writing new tests in the Ruby programming language.
Q: What would be your ultimate dream job?
Jess: My ultimate dream job is to be a software developer.
Q: What is your favorite meal?
Jess: My favorite meal is a gnocchi, kale, butternut squash, and parmesan dish. It's delicious.
Q: Who would you most like to meet and why?
Jess: If I could travel back in time, I would love to meet Ada Lovelace. She is considered by many to be the first computer programmer and it's neat that she holds that title as a female. There's a much greater amount of men than women who code.
Q: What do you do for fun?
Jess: For fun, I spend time with my friends and family. I really enjoy being outdoors. I also recently picked up the hobby of knitting. I knit almost every day.
Q: What motivates you?
Jess: Solving problems in new creative ways motivates me.
Q: Tell us about your background
Jess: I have always loved computers and solving puzzles. I majored in Computer Science and minored in Mathematics.
Q: What's one thing you can't do without?
Jess: I don't know what I'd do without the support of my family and friends. As far as things go, I would say the internet. It's such a valuable tool for learning.
Jess does an outstanding job on our QA team and her future is bright. We don't see anything stopping her from reaching her goals in the industry.