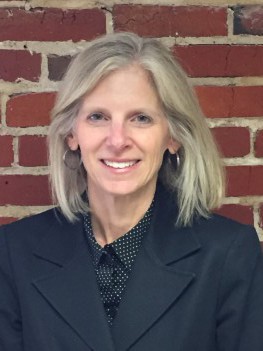 eOriginal is a great place to work filled with even greater people. In honor of May being our Human Resources Manager, Caryn Hild's first anniversary with eOriginal, we have selected her as our employee spotlight.
Q: What has been your favorite part about working for eOriginal?
Caryn: I have really enjoyed helping and watching the company grow over this past year.  Since I started we moved from across the hall, doubling our office size.  Also, our headcount has grown from 54 employees to 73 employees.
Q: What is your idea of a perfect vacation?
Caryn: My perfect vacation is getting up in the morning and going for a long walk on the beach.  Then spending the rest of the day sitting on the beach in a chair with my toes in the sand, reading a book with a drink in my hand.
Q: What music is on your phone?
Caryn: A variety of music, but I do have a lot of country music on my phone.
Q: What is your favorite sport?
Caryn: I have always been a big baseball fan. Growing up, my dad would take my sister and me to Memorial Stadium to watch the Orioles play. I was at Camden Yards on the first game (25 years ago), and when Cal Ripken broke his record, so what a dream job to work at Camden Yards.
Q: What is your family like?
Caryn: My husband, Doug and I live in Jarrettsville, MD with our 20-year-old son, Justin, and our border collie, Sadie. I love having my extended family over for gatherings and I usually host Christmas morning and Mother's Day.  When we all get together the crowd is around 35 people.  It is a lot of work, but a lot of fun.
Caryn brings loads of happiness and understanding to eOriginal. HR truly is the perfect fit for her personality, and we are so lucky her path has brought her here!