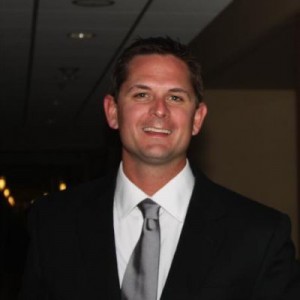 To wrap-up July we are featuring Austin Cooper, Solution Engineer at eOriginal as this month's employee spotlight. Austin brings great ideas and strengths to the table and is an asset to our team.
What is your role at eOriginal?
Austin: I am a Solution Engineer at eOriginal. I support sales by helping potential customers understand how eOriginal works. We look at how they are currently doing business today, help them understand how we can transform their processes by going fully digital, and sell the value of our solution a customer will endure – both short and long term.
What advice do you have for prospective eOriginal candidates?
Austin: If you are interested in joining a company that hasn't even scratched the surface of its potential success, allows each employee to bring his/her own strengths to the table, and helps individuals with the right management and tools to grow then eOriginal is a place for you. We might be small, but we have made large strides in this space, and continue to be the leader by providing organizations a way to digitize their eChattel process from cradle to grave. We are always looking for great talent to join the team, but be ready to hit the ground running and collaborate in a team atmosphere.
What do you like most about eOriginal?
Austin: I really enjoy working with everyone within this organization. From Steve Bisbee (our president and founder) and across the various departments, everyone makes you feel like you are part of a family. You are recognized for your initiative, and everyone seems to be working towards the same goal. No one person tries to be a lone-wolf, and even though I work remote, counterparts – in the office – take the time to help me, and I don't feel like I am on an island.
Do you have a favorite quote or line from a movie?
Austin: I'm so glad you asked. I am a movie buff, and could go in so many directions.
Comedy: Farris Bueller's Day Off, Caddyshack, Old School, The Hangover;
Drama: Wall Street, Braveheart, Shawshank Redemption, Good Will Hunting, Full Metal Jacket;
Action: Die Hard, Terminator, Batman, Dirty Harry.
But keeping the theme focused around business I think about a scene out of Tommy Boy. Tommy Callahan (Chris Farley) and his sidekick, Richard Hayden (David Spade) are failing miserably at selling brake pads. They go to The Clucket Bucket and Tommy wants chicken wings, but the kitchen isn't open until dinner so the restaurant is only selling cold items and desserts. So, Tommy proceeds to tell the waitress, Helen, "why I suck as a sales person" by using a dinner roll as a metaphor about raising a pet (i.e. possible sale) and how he kills it because of who he is. After destroying the dinner roll, Helen tells him he's sick, but is convinced and tells Tommy she will go back, fire up the fryers, and cook him up some wings. At that moment, Richard realizes there's hope after all if Tommy just uses his charm and ability to read people over book smart – which he desperately lacked, and they go on to save Callahan Auto.
If you could meet anyone dead or alive who would it be and why?
Austin: That is a great question because there are many on my list. Spiritually I would want to meet Jesus or Gandhi. Other well-known figures who made a statement on this earth that I would love to sit down with would be Abraham Lincoln, or Genghis Khan. The one person who saw the good and bad of both worlds, but never gave up was Steve Jobs. He had a vision and never let anyone get in his way. When you look at what Bill Gates was accomplishing with Microsoft, and IBM was the IT mogul of the world, you would have never thought there was room for Apple. Steve did things differently, and on his own terms. I couldn't imagine how he felt the time the board dismissed him as CEO of his own company, but then turned around and rejoined the organization years later to catapult them to where they are today. It took a lot of getting knocked down from many different directions, but because of his tenacity he pushed through all the noise and reinvented the way consumers utilize hardware (and software) today. Steve Jobs goes down in my book as one of the greatest business people in the world, and his legend will live on for many years. I put him in the same category as Benjamin Franklin, George Washington-Carver, Albert Einstein and Warren Buffet.
If you were to write a self-help book, what would the topic be?
Austin: If I had a chance to write a self-help book it would be around the "Dos & Don'ts" that I have learned throughout my life (even though I have a lot of learning still to do). I grew up with some very influential people– parents, siblings, friends, mentors, etc., but I feel like there are so many other things I could have been more prepared for going into different chapters of my journey – high school, college, working world, dating, fatherhood, etc. However, I would want to take it up a notch and not just offer my wisdom as a self-help book. I would go around and be a motivational speaker, because I didn't read enough as a kid, but was always open to sit, listen, and learn from those who were willing to give advice.
Austin often attends conferences with the eOriginal team and is known for his juggling act. If you ever see him out and about, ask him to put on a show!