We live in a world that functions largely around standards. A lot of these standards go unnoticed in our everyday life, from electrical sockets to the food we eat. Standards were also what lead to the creation of TOLEC, which stands for the Transfer of Location of Electronic Contracts. TOLEC is a technical standard that provides commonality for the physical transfer of electronic contracts or records between two disparate electronic vaults, or eVaults, across a private or public network and is compliant with UCC Article 9, Section 105.
The History of TOLEC
As we mentioned previously, the Accredited Standards Committee X9 was created as a subsidiary of the American National Standards Institute (ANSI) to oversee the creation of TOLEC. ANSI acts as the voice of the U.S. standards and conformity assessment system. They manage the formation, declaration and use of thousands of norms and rules that directly affect businesses in almost every sector. Within ANSI, X9 is the leader in developing technical financial industry standards.
In 2008, the X9 committee was formed to create TOLEC. In fact, eOriginal was part of the committee that drafted the standard. The goal was to provide a criterion for an automated, verifiable process to migrate authoritative copies of these contracts between two electronic repositories. This provides specifications and requirements for the transfer of electronic contracts between the different physical vault platforms which may be maintained by banks, non-depository financial companies, underwriters and investors. The process is legally admissible and enforceable.
What's the Difference?
TOLEC is not to be confused with our standard transfer of ownership. When a vault within the eOriginal production server is transferred from one entity to another, that is like moving from one apartment to another within the same building. There is not much risk or danger associated with that because you are never physically leaving the building. TOLEC comes into play when moving contracts from one physical server to another. Think of this as moving from one house to another. There is more risk with this type of move.
The New TOLEC: Simple Object Access Protocol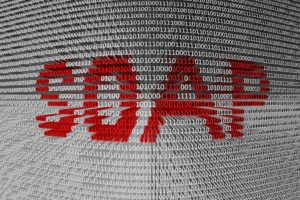 TOLEC is asked about more today than ever before because the competitive landscape is growing. Our 9.1 product release, which went live earlier this week, includes an update to our TOLEC implementation to a more current standard to leverage Simple Object Access Protocol (SOAP).
Although the standard does not define the requirements for Electronic Vaults and the protection of data stored in Electronic Vaults, it is intended to provide standards to facilitate the safe and efficient delivery of electronic contract packages between electronic vaults. This specification also does not set a standard for secure communication or data privacy. Each party in a TOLEC transaction is responsible for determining applicable law surrounding privacy of data in transit and then determine the appropriate level of in-transit data security.
A Focus on the Afterlife
With end-to-end digital transaction management (DTM) of financial assets, you can manage the entire lifecycle of a digital transaction post-signature. This is beneficial because, for many industries, the lives of contracts extend much longer than just the signature and are often associated with revenue.
If your company's documents have a downstream afterlife, taking the processes electronic can assist with your ability to electronically transfer these high-value contracts. One of the critical features that banks and funding sources look for in a digital solution is the ability to securely, compliantly, and electronically transfer these contracts between vault platforms. It will be interesting to see where this standard goes, and which groundbreaking companies begin to fully utilize the process.