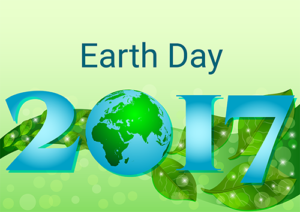 Did you know that Earth Day is on April 22? On Saturday, people all over the world will celebrate the birth of the modern environmental movement and demonstrate support for a healthy, sustainable environment. At eOriginal, we are proud to support paperless processes and do so with every digital transaction we enable.
Trees, Paper and Waste
We rarely think about how the items we use daily are made—and what happens once we dispose of them. Here are a few paper-related facts to from The World Counts to consider:
93% of paper comes from trees
50% of the waste of businesses is composed of paper
To print a Sunday edition of the New York Times requires 75,000 trees
Recycling one ton of paper saves around 682.5 gallons of oil, 26,500 liters of water and 17 trees
Please Consider the Environment Before Printing
In the business world, it is not unusual to see notes in signature lines such as Please consider the environment before printing. Princeton Printing estimates that one tree becomes 8,333 sheets of paper. Sure, that seems like a lot of paper from just one tree, but think about how many sheets of paper businesses use in a day.
Digital Saves Trees
We approximate that eOriginal's digital processes saves more than 25 million printed document pages each month, and during volume times, save over 60,000 pages per hour. This equates to over 3,000 trees saved per month (assuming non-recycled paper). In addition to streamlining processes, reducing costs and increasing transparency, another huge benefit of digital transaction management is its impact on the environment.
With Earth Day right around the corner, we wanted to take a moment to remind you that everyone plays a role in saving the environment. Whether you refrain from printing a document, recycle paper or enable fully digital transaction processes for your organization, you can have a positive impact. If you'd like to read-up on Earth Day 2017 and learn how to get involved, visit www.earthday.org, the site has some great info!