In 1997, Blockbuster shrugged off Netflix when it first launched, claiming that people preferred the human touch when they rented films. The CEO of Netflix, Reed Hastings, even approached Blockbuster in 2000 to partner and was laughed out of the office. Blockbuster stores closed in early 2014. Today, Netflix is worth $61.6 billion.
Technology has revolutionized our world. Whether it's streaming movies and television shows or transacting business in a digital environment, disruption is everywhere. In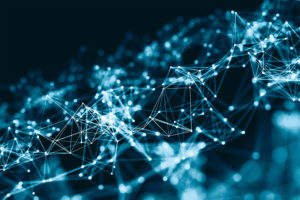 financial services, marketplace lending (MPL) has been referred to as the Wild West due to lack of regulation and uniformity and, as noted by Nasdaq in 2016, "One of the major challenges is managing fraudulent activities and malpractices as they result in loss of investor confidence and trust."
Alternative lenders listened. To move past these hurdles, MPLs have embraced best practices and stewardship to boost trust, authentication and verification. The Marketplace Lending Association was founded to promote transparent, efficient and customer-friendly financial system through responsible growth, innovation and sound public policy.
As a result, business is booming, securitizations are taking place, investors are confident in the data and the documents, and the CFPB has issued a no-action letter to Upstart to utilize the MPL's data to gain better insight into the real-world impact from marketplace lending practices.
There have several overarching topics that have dominated headlines in marketplace lending, with transparency, responsibility and convergence easily being at the top of the list.
Marcus Tackles Marketplace Lending
At the end of 2016, industry legend Goldman Sachs launched Marcus, its play on marketplace lending. Named after its founder, Goldman Sachs has positioned Marcus as a consumer-friendly option that offers unsecured personal loans up to $30,000, no origination fees, and flexibility with payment dates.
As noted in Forbes, "Consumer lending is new territory for Goldman Sachs, but the investment bank believes its strengths in risk management and technology have an application in Main Street finance. This is especially the case as borrowers move their banking to digital-first platforms and begin to adopt new lending models such as marketplace loans."
"Digital technology is making large brick and mortar branches questionable… The traditional distribution strengths of some of the large banks, in my view, have become legacy costs," said Harit Talwar, head of Marcus by Goldman Sachs.
Fresh Competition and Embracing Change
Lend Academy's Peter Renton notes, "The entry of Goldman Sachs into online consumer lending is a good thing for the industry. It has given more legitimacy to the online lenders and brought more awareness to personal loans. Sure, it has also brought competition. But despite all this competition for debt consolidation loans, according to the latest Federal Reserve data total revolving debt has grown from $952 billion to $1.01 trillion in the past 12 months. Clearly there is room for many successful entrants in the personal loan category. And I will be surprised if Marcus isn't right at or near the very top."
However, unlike many alternative lenders in the market today, Marcus' parent company, Goldman Sachs has close to a $900 billion balance sheet, which can give the lending operation weight over standalone digital lenders.
Talwar also states, "The industry is undergoing a profound shift, as new entrants leverage responsive technologies to offer better experiences for consumers."
Empowering the Digital Financial Ecosystems
At eOriginal, we believe that greater trust from the market and from investors is built on a foundation of high standards. MPLs must implement processes supporting the best practices to verify and authenticate with transparency for funders, investors, custodians, ratings agencies and customers. Additionally, we are focused on empowering industry-wide discussion on how technology can enhance and enable digital transaction capabilities to securely manage and transfer loan agreements as financial assets. It is imperative to embrace change and adapt our business models to the new digital reality, including the new players and technologies impacting financial services.
If you're attending IMN's Investors' Conference on Marketplace Lending in early December, please schedule a time to chat with the eOriginal team at the event. We'd love to hear from you!