Auto fin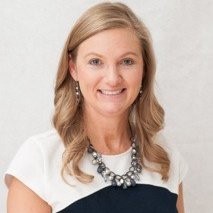 ance is an ever-evolving landscape, one in which technological transformation is fueled by need and innovation. The pace of change can be an overwhelming whirlwind of analysis – where have we been, where we are, and most importantly, where are we going? And while it's easy to look to Silicon Valley for the answers, we must also find that growth and awareness within. We must disrupt ourselves — take the initiative to either build, buy, or partner to create new processes, tools and resources to allow customers and vendors seamless access to information and make the entire system more efficient.
When it comes to technology — standing still is not an option.
The rapid adoption of powerful mobile devices coupled with the massive investment in financial technology makes these times both exciting and intimidating. The pace of change and wealth of opportunities can be overwhelming. Lenders feel like they have their hands full just trying to keep up with regulatory demands and day-to-day business challenges. Yet leaders know that standing still is not an option and innovation is an imperative.
Which leads me to wonder how can we do it all?  Should we?  Are there ways to innovate quickly and keep our teams focused on customers? Should we build, buy or partner to keep up?
These are the things we grapple with as we begin to execute on our roadmap. We plan to build, buy and partner. We will use our own resources to build new features to allow lenders to communicate more easily in the origination process. We will buy various software tools to help us rapidly add even more configurable services. We will partner with our customers and other vendors to make sure our platform offers seamless access to data and other data on-demand tools to make lending easier and more efficient.
Where There's a Will, There's a Way
What frustrates me is that we seem to think that we need Silicon Valley and others to drive innovation. I think we should turn that around and realize that the greatest product and customer knowledge is sitting in our midst. We have the ability to disrupt ourselves but do we have the will?  We have done it before and I think we can do it again.
Georgine Muntz is the COO at defi SOLUTIONS. The Disrupting Ourselves article was originally published on LinkedIn and a preview of the original can be found on defi's website. Be sure to talk to Georgine and the defi team at these upcoming events.