Digital Transaction Management (DTM) was born out of the philosophy of enabling businesses to function 100 percent digitally, by giving organizations the ability to electronically execute and manage a wide range of information-intensive processes involving people, documents, data and transactions.
More than ever, digital-savvy buyers are expecting companies with which they do business to be digitally proficient. Adopting DTM provides customers with a plethora of benefits, including enhanced speed to financing – making the expression sign and drive a reality.
The Vehicle Finance industry has gradually been shifting their loan generation model to Digital Transaction management. In fact, we approximate that 20 percent of automotive loans today are done electronically and at least 85 percent of those digitally born loans move through eOriginal's eAsset®Management Solution.
And the adoption trends are only growing. Last year, a prominent auto finance company adopted expecting a steady dealer adoption rate over a couple years. Instead, dealer were craving the technology integration. Within just a few months, 90 percent had adopted the technology, which far exceed original plans to roll out the digital platform.
The Road to Digital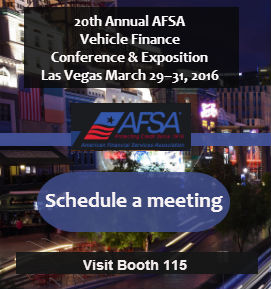 However, the true value of DTM is much more than just enhancing the customer experience. By digitizing existing loan origination systems, dealer management systems and portfolio management systems, we've found that dealers can more quickly identify funders and, in some cases, have completed the back-end of the sales process before the buyer even drives off the lot. That is a revolutionary financial concept for dealers and the cost management of their floor plans.
We've come a long way since eOriginal completed its first direct and indirect vehicle loans in 2005. Automotive companies who have already implemented robust end-to-end solutions are securing competitive advantage for years to come.
The companies and financial institutions in the automotive finance space are funding the sale and securitization of automotive retail installment contracts to consumers and businesses. Most auto loans are issued by vehicle dealers; other lenders include large financial institutions, as well as locally based financial institutions, such as credit unions and community banks.
Unfortunately, businesses that delay their adoption will lose ground in the competitive automotive financing world. Not only will businesses with antiquated processes fail to adopt top talent, but with countless choices on the market, buyers will be more likely to shop from businesses that make it easier on them.
Assisting Vehicle Finance in a Digital Transformation
In two week's eOriginal will join colleagues and clients at the 20th Annual AFSA Vehicle Finance Conference & Exposition in Las Vegas. We'll be showcasing our DTM Software on the show room floor at booth #115. Our goal for this year's event is to assist the automotive industry with moving their process 100 percent digital. The future is here and customers are demanding digital.