Today, companies shifting to fully digital transaction management need to consider both the Return on Investment (ROI) as well as the Protection of Investments (POI). As I mentioned previously, ROI is a key motivator as businesses move away from carbon copies and realize "Electronic Savings".  However, POI is equally as critical as it elevates confidence and guarantees a secure and defendable audit chain.
Say Goodbye to Wet Ink
Did you know that eSignatures are trusted, legally valid and enforceable? By parting ways with wet ink and going digital, the signing process can be tracked and managed in real-time and documents can be easily filed in a safe and compliant environment. In addition to improving the customer experience and efficiency with sign anywhere, anytime, on any device capabilities, electronic signatures serve as a launching point for fully digital transaction management.
Even in the complex world of mortgage, recent industry-changing verdicts reinforce the enforceability of eNotes, paving the way for full acceptance of electronic equivalent of promissory notes and illustrates the legal baseline that has been in place since 1998.
Post-Signature Benefits
As digital transaction management matures and electronic signatures are viewed as commonplace, it is now paramount to consider what happens after the signature. A fully digital transaction solution dramatically improves business process efficiencies and enables the maintenance, control and use of assets in an end-to-end electronic environment, allowing businesses to manage, vault and protect high-value documents throughout their entire lifecycle. Digital execution ensures that assets are protected from the time it is signed, through post-execution of the contract.
When thinking about POI, organizations should ask themselves, "What does our process for originating and executing carbon contracts do to protect our risk of error-filled contracts, and how much loss are we willing to take regarding these contracts?"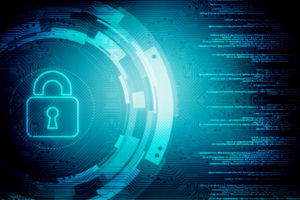 Originating documents electronically via a digital transaction solution reduces error rates substantially. However, depending on the solution, an audit trail should be documenting all elements of the contract's lifecycle. eOriginal calls this unique evidence chain for documents: eCertainty®, guaranteeing that a digital solution ensures that your electronic contracts are secure, defendable, proven and compliant, thus guaranteeing a legally binding contract.
Technology and Investor Confidence
ESIGN, UETA and provisions of the Uniform Commercial Code have set the requirements for the management of digital financial assets and their sale. Technology streamlines the process for both consumers and investors by enabling visibility into the process and increasing transparency. In addition, technology can provide each document with an audit trail of all actions taken and by whom, as well as insights into the supporting data. Most importantly, it enhances investor confidence by verifying that what is being purchased is properly represented.
Final Thoughts
Fortunately, technologies now exist across most industries, including equipment lease and finance, solar, security alarm, vacation ownership, vehicle finance and mortgage (just to name a few) to enable fully digital transactions—from eSignature through sale on the secondary market.
Choosing the right digital solution creates security by ensuring that contracts are more effectively captured, error-free, monitored, transferred and stored, ensuring that investments are protected. Business owners can sleep better at night knowing that digital assets are protected, offsetting the risk of contract mistakes and ensuring top funding for digitally executed transactions. Not to mention, with such a solution in place, the organization is more attractive to do business with, making it more competitive in its respective marketplace.