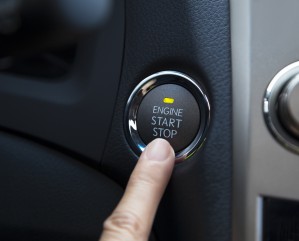 Last week, I bought a new car. Unlike my previous vehicle purchases, the dealership I went to had a fully digital contracting process. The salesman reviewed my contract terms with me on a touchscreen monitor, and I signed everything with a stylus, not with a pen. The dealership was seamlessly integrated with eOriginal's eContracting solution for vehicle finance! I must be honest, using our platform in a real-life scenario brought things full circle for me.
Dealer Feedback
In between reviewing pages of the digital contract on the table-top touchscreen, I asked the sales manager his thoughts on eContracting and how it has improved processes for his dealership. The response couldn't have been more positive! He noted that most customers are impressed with the high-tech closing ceremony, and he and his staff appreciated not having to sort through stacks of paper and that a ton of time is saved because they don't have to circle back for missed signatures or improperly executed contracts.
I was happy to hear that the benefits of eContracting that we regularly discuss are about being realized in a real-life scenario. As everything was finalized, I was handed a USB with the entire contract saved electronically. There was no paper, no wet ink, and the process was seamless and efficient.
Diving Deeper: Digital Lending Decoded
Next week, eOriginal's Director of Value Engineering Theodore Papailiou is presenting at the 21st Annual Non-Prime Auto Finance Conference alongside Bill Laird of Wells Fargo Preferred Capital, Mike Onda of J.D. Byrider and Brian Reed of F & I Express. The session will be moderated by Ace Christian of SecureClose and will focus on the benefits of a fully digital vehicle finance process and dive deeper into the benefits realized for all stakeholders, going beyond the closing ceremony. If you will be at the conference, it is a must-attend session.
Please be sure to schedule a meeting with us in Texas to discuss how to implement a digital transition within your organization.