When COVID-19 hit, lenders had to move fast. Suddenly customers across verticals were demanding digital lending options to ensure distanced, contactless loan processes. Simultaneously, the Small Business Administration (SBA) rolled out the Paycheck Protection Program (PPP), introducing new requirements at breakneck speed.
Firms that responded quickly and nimbly grabbed first-mover advantage. They also gained valuable insights they can apply to further digital transformations and future new-product development.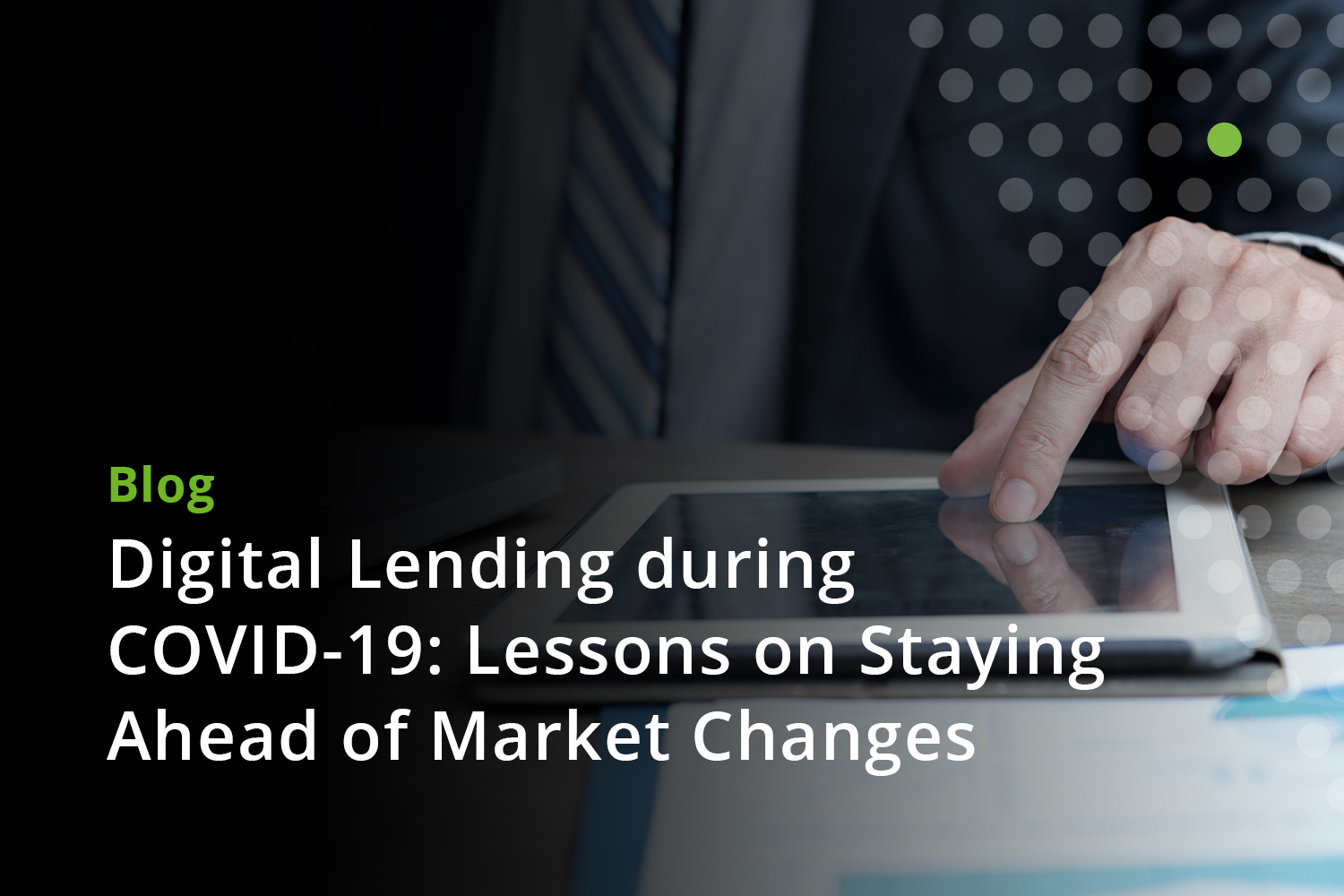 To capture lessons learned, eOriginal sponsored an informative live webinar, "Covid-19 and Digital Lending." The American Banker-hosted event convened leading industry thought leaders to share their knowledge and insights:
Thomas Wind, executive vice president of Consumer Lending for U.S. Bank
Kenneth Meyer, CIO of Digital Channels and Innovation for Truist Bank
Michael Chodos, CEO of Monolith Strategic and former deputy general counsel, U.S. Small Business Administration (SBA)
Brian Madocks, CEO of eOriginal
Key takeaways? To master digital lending and transformation today, institutions need to take five crucial actions:
1. Know why customers want digital.
Digital lending began to emerge 20 years ago in the auto industry. It expanded progressively across sectors as lenders responded to growing customer interest.
Then came COVID-19. Almost overnight, every customer demanded a distanced, digital loan process. Yet their expectations had changed.
In the past customers sought out digital lending for convenience and lower cost. Today they want wholesale replacement of face-to-face interactions with an end-to-end contactless workflow, from application to back office. To deliver exceptional digital loan experiences, you need to understand changing customer perceptions and desires.
2. Keep compliance front and center.
Firms have had to embrace contactless processes in a matter of months. But demands on speed don't mean relevant laws and regulations no longer apply.
Digital lenders must create, store, and assign loans in a way that proves authenticity throughout the lifecycle. In fact, the concept of "create, store, and assign" is embedded in the language of laws such as the Electronic Signatures in Global and National Commerce Act (ESIGN), Uniform Electronic Transactions Act (UETA), and Uniform Commercial Code (UCC) Section 9-105.
Likewise, the SBA's PPP introduced strict requirements for businesses that are key customers for many lenders. The compliance issues were coupled with rapid acceleration: The SBA went from $28 billion in 7(a) loans per year to almost $690 billion in PPP loans in a single quarter.
3. Leverage a purpose-built solution that delivers digital asset certainty.
Successful digital lending must be built on an effective digital platform. E-signatures alone aren't enough. Enterprise content management software is insufficient. Instead, you need a purpose-built solution that offers full compliance with:
ESIGN, UETA, and UCC 9-105
Safe Harbor provisions
Industry-specific requirements such as Mortgage Industry Standards Maintenance Organization (MISMO) guidelines
For SBA lenders, SBA Appendix 8 Safe Harbor and additional e-signature requirements
Just as important, your digital lending solution has to demonstrate that the loan document was tamper-sealed. It must also create an immutable and auditable digital chain of custody and evidence so you can show every action taken on the single, authoritative copy.
4. Become agile – now and forever.
Lending has been progressively moving toward digital. COVID-19 has amplified the digital shift a hundredfold. It has accelerated existing projects, driven unplanned new projects, and expanded initiatives from single departments to the enterprise.
That calls for a fleet-footed pivot away from waterfall project management, with its sequential phases, to an agile approach, emphasizing rapid iteration and cross-functional collaboration. Agile development also incorporates legal and compliance considerations from the start – not at the end of the waterfall.
In fact, agile projects should include upfront and ongoing involvement from all enterprise stakeholders, from product development to project management, from legal to risk and compliance. They also need meaningful customer input, from design to ongoing feedback.
That doesn't mean that every digital initiative needs a big-bang solution. Global pandemics aside, there are opportunities for implementation options such as acceleration of existing projects, fast deployments followed by full integration, or a progressive approach that starts with the front end and then extends to the back end and services.
5. Work with partners that share your vision.
External partners are central to digital transformation. Digital operations require a digital ecosystem. They demand the guidance and support of technology providers that offer best-in-class solutions and best-practice approaches.
To that end, it's no longer enough to simply hire an IT vendor. Instead, you have to forge a trusted relationship with a true technology partner. You need a partner that understands how you operate, supports your objectives, has in-depth knowledge of the regulatory and customer-experience requirements, and can apply lessons learned from previous successful initiatives.
The COVID-19 has created new urgency for digital lenders to optimize their offerings. It has dramatically tightened the focus of organizations that needed to accomplish a year's worth of product development in a single month. And it has made evident that digital transformation is best achieved with a sense of purpose.
Want to learn more about digital lending in the era of COVID-19? Register to watch the on-demand webinar replay now!