Today you can buy just about anything online, from furniture to weekly groceries, books, movies and more. But what about your next home? A fully digital eClosing process is now a reality thanks to a market that is ready for a more streamlined home buying experience that offers quicker turnaround times, better data quality, faster liquidity and improved efficiency.
A Trip Down Memory Lane: The First eClosing
eOriginal was ahead of the times and completed the nation's first end-to-end mortgage in 2000, but progress has been slow over the past 17 years. As I noted in The Legal Description's "eClosings on the Move" special report,  "We are in a completely different spot from 2000. You can imagine that the Internet was around then, but it was just starting to be used for commercial transactions. Putting an eClosing together in 2000 was quite a feat. Fortunately, the market is ready to embrace the eClosing and customers, millennials especially, demand it."
North Carolina Catalyzes Change
Recently, North Carolina began a statewide eClosing Pilot Project. The program brings together all sectors of the mortgage industry, including lenders, closing attorneys, title agents, secondary market investors, electronic closing solution providers and even Fannie Mae. The objective is to overcome any final barriers to the use of eMortgages in the state. The pilot program is profiled in the "eClosings on the Move" report referenced above.
"The biggest challenge that we are facing currently is widespread adoption," Ozie Stallworth, director of electronic notarization and notary enforcement at the North Carolina Department of the Secretary of the State said. "We believe however, with a successful implementation of the pilot program more and more within the mortgage industry will look to take advantage of the benefits that eClosing affords lenders, attorneys, settlement service providers, consumers and everyone that touches the mortgage closing process."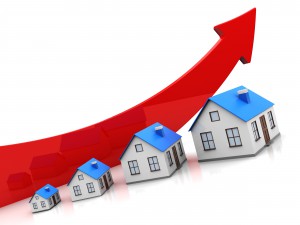 Earlier this month I was appointed to serve on the North Carolina Electronic Mortgage Closing Advisory Committee representing eOriginal. The purpose of the committee is to help the State of North Carolina Department of the Secretary of State transition the Electronic Mortgage Pilot program to a Statewide eMortgage closing Initiative with a primary focus on developing an eClosing best practices document and to encourage mortgage stakeholders to engage in the eClosing process in North Carolina and beyond. I am honored to serve on the committee and look forward to defining best practices to achieve scale.
Fannie Mae Makes Electronic Vaulting a Priority
Earlier this year, we announced that Fannie Mae selected eOriginal to support its electronic vaulting platform. This exemplified Fannie Mae's dedication to enhancing the digital mortgage revolution and removing obstacles to adoption. In reference to shifting from Fannie Mae's proprietary system to eOriginal's, Mike Cafferky, eMortgage program manager, UPCM Management at Fannie Mae stated, "We think that has a number of advantages. The eOriginal platform is more robust and has a larger set of capabilities so this change is really a key piece in ensuring that our own internal technology is ready to support larger volumes."
Final Thoughts
We live in an age where technology consistently makes the once impossible, possible. Like the way the wheel revolutionized the way goods were transported, or telephones changed our connectivity, thanks to technology, digital mortgages are enabling remarkable transformation in the way homes are purchased.
Want to learn more about the adoption of eOriginal mortgage solution? Please contact us today!