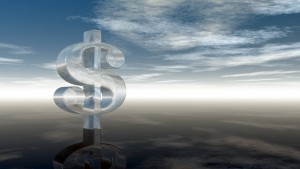 Recently, the 'Face of FinTech' and President Emeritus of Prosper Marketplace Ron Suber chatted with CNBC Asia to highlight the importance of transparency in online lending. In the short video interview, Suber, who is also an eOriginal Advisory Board Member, notes, "Online lending has made borrowing more transparent and open as the process shares plenty of data." Suber firmly believes this transparency is a win/win for both investors and borrowers.
Verification + Trust = Transparency
We strongly agree with Suber's conclusion and in fact, much of our business is built upon turning this "daylight" transparency vision into reality. Transparency is needed so that each party can have complete trust and verifiable data related to what came before their part of the transaction and what will happen downstream. Here are seven essential components of digital transparency:
Greater access to data – at every stage of the end-to-end process.
Having data that can be trusted by all parties, no matter where it is on the financial lifecycle. To put this another way: you need a chain of digital custody that can be validated and is fully enforceable.
Efficient ways to manage collaboration between all parties while accurately capturing each interaction.
A single trusted point of access to data and documents as close to real-time as possible.
Mobile enablement to provide access to and from consumers and lenders as well as qualification and origination systems.
Full visibility from the portfolio level, at the transaction level and at the document and data level.
Support for real-time analytics.
Marketplace Data
At eOriginal, we feel that, without the digital lending transparency demanded by the industry, the seven benefits mentioned above will be hard to obtain. As a survey conducted at the LendIt USA 2017 showed, the marketplace lending industry sees efficiency, cost, authentication and transparency as the primary drivers of growth. And as our Director of Marketing stated about the survey findings, "To support industry-wide adoption, processes must support best practices, promote transparency for funders, investors, custodians, rating agencies, customers and growing needs. As loan volumes increase and new channels of funding are established, digital transaction management, which includes post-signature asset management, is essential."
As I mentioned earlier this year, to thrive in the flourishing digital financial ecosystems, processes must support best practices to verify and authenticate with transparency for funders, investors, custodians, ratings agencies, customers and growing needs. Clearly, my colleagues and I, as well as industry thought leaders, are quite passionate about the importance of transparency in every aspect of the lending industry. I look forward to the continued digital transformation and increased transparency in the years to come.