Meet Pawnee Leasing Corporation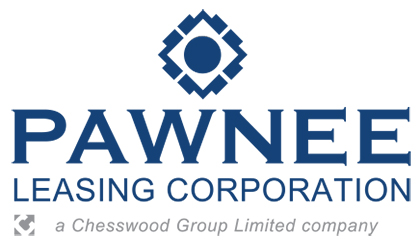 Specializing in small-ticket equipment leasing, Pawnee Leasing Corporation has been providing business equipment leases to equipment leasing brokers, dealers/manufacturers and small business owners since 1982.
Not only is Pawnee Leasing an established eOriginal customer, but they are prominent members of two industry associations in which eOriginal holds membership: National Equipment Finance Association (NEFA), and the Equipment Leasing and Finance Association (ELFA).
Built on the philosophy of delivering creative solutions and superior customer service, Pawnee Leasing confidentially believes they enable their customers' opportunities and business growth by extending leasing options not offered by most traditional leasing companies.
In Their Own Words: Digital Transaction Management (DTM) Integration
Upon integration, Brian Schonfeld, Project and Information Manager for Pawnee Leasing, said, "We now have partners [eOriginal and DocuSign] that are looking out for our customer's best interest with an innovative technology integration that speeds business processes and provides the security and compliance that Pawnee and our banking partners demand. Digital Transaction Management has accelerated our sales cycles while eliminating risk and inefficiencies from our business."
With a customer-first mentality, Pawnee Leasing's digital transformation provides efficient contract automation for their brokers, which in turn ensures unmatched speed to funding and ease-of-use for the customer.
Pawnee Leasing's brokers were quick to adopt the digital solution and have since realized the variety of benefits, including: increased risk management; elimination of contract errors and costs associated to address them; and an improved customer experience.
"E-documents have increased our funding efficiencies by a very measurable amount," said Nathan Bourne, Hampton Ridge Financial, Broker of Pawnee Leasing. "The speed in which we fund transactions has been a nice improvement to our customers, their equipment sellers and us. It's also been very convenient to not have to overnight original documents back and forth from us to our client."

To learn more about the benefits Pawnee Leasing
has received from its digital transformation, including the lack of legal hurdles faced with their financial institution, Royal Bank of Canada…