We are.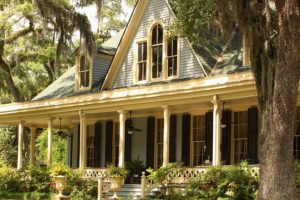 In 1996, eOriginal set out to complete the first all-digital paperless home purchase and mortgage transaction in the United States, and probably in the world. In July of 2000, we made that a reality.
Jose Ignacio Arroyo, who bought the home from Arvida Homebuilders, electronically executed the promissory note and mortgage at Enterprise Title Inc.'s office outside of Fort Lauderdale, Florida.
If you want to learn about our first totally paperless, fully electronic mortgage closing and new home purchase you can continue reading about it here: http://realtytimes.com/todaysheadlines1/item/19853-20000727_paperlesstrans.
Why We Are Talking About This 15 Years Later
Unfortunately, we were a little ahead of the times and the world was not ready for electronic mortgages in 2000. Fifteen years later, consumers and many businesses expect to operate in a fully digital environment and the mortgage world must not let these demands go unanswered.
When you buy a house, the buyer may be presented with many opportunities to facilitate its mortgage negotiation and sales process through strictly digital methods (offer, counteroffer, terms, etc.). But, in the end, that very same buyer ends up sitting in a settlement office with a six to twelve inch stack of papers to sign. And once those papers are signed, they need to be managed and secured both in physical and electronic formats.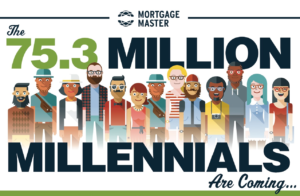 For a company that empowers digital transformation benefits, we believe it is time the mortgage industry changes – not only to reap the digital benefits, but to accommodate the over 70 million millennials who want to own a home in the near future, according to a study by Mortgage Master.
eOriginal eMortgage Platform
On Tuesday at ABS East, eOriginal announced the launch of a fully electronic, disruptive eMortage platform. Collaborating with several of our partners, the eMortgage platform empowers the ability to manage the entire mortgage process – from origination and notarization, all the way to deed transfer and securitization – in a secure and compliant fully-digital environment.
Well-designed for disruptive lending markets, like those at ABS East, eOriginal already is delivering the lending and asset management platform to innovative clients in student loan, vacation ownership and vehicle finance industries, among others.
As the Consumer Financial Protection Bureau along with consumers and the growing impact of  marketplace lenders push the mortgage industry toward a a digital transformation, our eMortgage Platform will be the answer.
What makes this solution even better is it integrates with DatalyticsTM, our new real-time compliance and analytics solutions designed for business intelligence. The development was driven specifically by the need for detailed, real-time monitoring in support of our fully electronic mortgage solution.
Our existing customers do not have to worry. Our SmartSign® Web and eAsset® Management Services are going nowhere. Our mortgage offering will simply continue our mission of helping industries across the globe digitally transform.
Miss our announcements on eMortgage or Datalytics?
Read them here: 
Growing Pressure from Consumers and Regulators Forcing Transformation of eMortgage Industry
eOriginal Introduces a Real-time Auditing and Compliance Solution for Financial Services and Lending Institutions