Today, many ARDA members arrive at the Fairmount in Washington, D.C. for the ARDA Fall Conference to discuss the latest industry trends and how to move it forward. On the top of many attendees' minds will be how to better use technology in the industry and how develop an innovative mindset.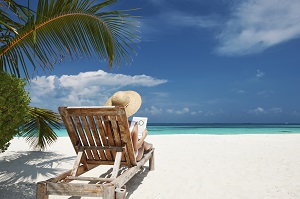 It is not an easy shift, but many ARDA members are quickly discovering the quick ROI on technology investments, particularly when there is a clear understanding on how it might improve the customer experience or business operations. We saw this shift first hand at the recent SOIC event in Orlando.
eOriginal will be at the Fall Conference to provide expertise on how digital transaction management (DTM) technology is helping vacation ownership companies to enhance business processes, both before and after the sale. At the Fairmount this week, eOriginal will be represented by SVP of Sales Randy Crow and Major Account Managers Brad Pederson and Mike Shea. Want to schedule a meeting with eOriginal during the ARDA Fall Conference? Contact Ryan Asdenti at RAsedenti@eOriginal.com to set up a time.
If you are unable to attend the Fall Conference, you can still learn more by joining eOriginal and partner DocuSign for our upcoming webinar How Leading Vacation Home Ownership Companies Are Improving Customer Experiences and Business Processes with Digital Transaction Management.
From eSignatures to electronic vaulting and electronic records services, you will discover how DTM can enhance the customer experience and sales efficiency, while creating a dynamic asset environment that is compliant and secure.
Save your seat now for our live webinar on Tuesday, Nov. 18 at 1 p.m. ET | 10 a.m. PT.