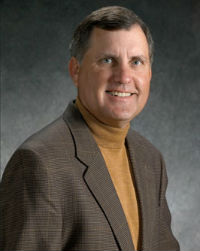 Last month, we announced that Robert (Bob) W. Heard has joined our Board of Directors to provide insight and guidance as we grow and maintain our status as the expert in digital transactions. While you can read Bob's bio on our board of directors section of our website, we wanted to introduce him through a Q&A session we held with him last week.
Q: Why are you making the decision now to become a board member of eOriginal?
Bob Heard: There were two main drivers behind me joining the board. First, I am excited to join a company that is leading a very significant game-changing market – taking paper and replacing it with digital transaction management. This represents a huge transformative opportunity for a majority of the industries out there.
Secondly, it's the people. From the board to the staff, eOriginal has really passionate and excited people who are focused on building opportunities. Why join? It's more like why not.
Q: What do you anticipate will be your role on the board?
Bob: My role will evolve over time. As a new board member, I bring a new and fresh perspective where I am able to see more of the forest and less of the trees. At this pivotal point in eOriginal's development and growth, it is essential to bring in a fresh voice for the process.
My experience growing a successful business (Credant Technologies), paired with my time serving as an advisory board member for eOriginal, has prepared me to provide the best insight possible to drive success.
Q: In your opinion, what are the top three qualities of a leader?
Bob:
Integrity: When you are the captain of the ship, you need to have integrity in your decisions to build trust in your crew. A business is no different. During my time at Credant, I came up against a lot of difficult challenges, but I pride myself on the integrity of my decisions and steering the business in the right direction.
Listening: You have two ears and one mouth. Leaders realize that and are strong listeners. It is essential for the success of a business.
Energy: A leader must bring the energy. If you aren't excited about your business, why should your employees be?
Steve [Stephen Bisbee, President and CEO of eOriginal] is the perfect example of a leader who exhibits all three of these qualities; and it is made clear with the success of the company that it is working!
Q: What are the top three market success factors?
Bob: It starts with people. When you get the team right, you have 90 percent of the battle won. And with eOriginal, the nucleus of people is outstanding. With the people, you need to develop a top-notch product.
eOriginal has been after the product for some time and, because of that, we have a huge advantage, putting us light years ahead of competitors. Once you have the people and the product, it comes down to the customers.
It's a homerun with eOriginal's customer list. You can see the adoption of the technology growing and it is just all green lights from here.
Q: How are you helping eOriginal get to the next level?
Bob: As I said before, it is all about seeing the forest through the trees. My 40 plus years of business experience has taught me a lot. I did make mistakes during my time with Credant, but I learned and enabled the company to become stronger from them.
My experience has allowed me the ability to look ahead over the years to come and anticipate futures challenges. Inevitability, as with any business, there will be new threats and challenges, but I am here to help the board navigate those challenges and to help turbo-charge the growth of eOriginal.