A conversation between Stephen Bisbee, President and CEO of eOriginal, and Ken Moyle, Chief Policy Officer of DocuSign.
As there are two sides to every coin, there are also two sides to Digital Transaction Management. With eOriginal and DocuSign, these sides symbiotically come together to provide customers with a dynamic joint solution to their digital business needs.
In a trilogy, Stephen Bisbee and Ken Moyle explore the impact of the joint solutions, and our insights into digital business trends and best practices. And without further ado, let's take it away: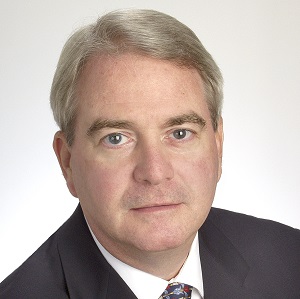 How do eOriginal and DocuSign offer a synergistic solution in terms of the value you offer customers?
Stephen Bisbee: eOriginal and DocuSign have had a strategic alliance since 2006, and over the last few years, we really increased our activity in the marketplace. In terms of the synergistic solutions: Our customers get best-in-class solutions. For Digital Transaction Management and electronic signatures, DocuSign has been a leader for many years; and for eAsset™ Management, eOriginal has been the leader. So the customers get the best of both worlds.
We have a deep integration of the technology and processes that we offer to customers. You would begin the transaction in the DocuSign environment and seamlessly transfer the executed document into the eOriginal environment. The customer gets the value of this extended functionality in one process.
Are you also joining forces on offering document and data security to your customers?
Steve: The answer, of course, is yes. Document security has been part of both our companies since inception. If you can't provide secure data and documentation, then you're going to fail as a provider in Digital Transaction Management. This is again an instance where DocuSign primarily secures, not only the document, but also the information being provided which is then handed off to eOriginal where we maintain the security and integrity of the document for any numbers of years as an asset to both the company and its customers. The security aspect is becoming increasingly more important along with compliance. Ken, what are your thoughts?
Ken Moyle: As leaders in our respective industries, we've found it is our responsibility to set the standard for security and reliability of the documents that we handle on behalf of our customers. That's a responsibility for the entire industry because what we've embarked on over 10 years ago has changed the way people do business. As a result of that, we had to address certain perceived risk factors, and we realized that we had to invest heavily in making sure that our processes were actually far better than the paper processes designed to replace. Since then, we've respectively made big investments in secure infrastructure so we could be beyond reproach when we manage customers' assets.
Steve: DocuSign, particularly in their cloud environment, has every form of security that is unique to our industry.
After a customer implements the joint solution, what is the impact on ROI and operational efficiency?
Steve: We can speak to the successes of joint customers. For example, one joint customer that is a big player in the vacation ownership space made a presentation where their ROI was over 2000% in the first year.
Another joint customer completely transformed their business. In less than three years, they went from a paper-based business to a fully digital business. The benefits were so dramatic, that they decided to only do business with customers and their financial sources electronically.
Ken: In general, managing secure transactions is inherently paper-intensive. So whenever you can replace paper, you reduce the inefficiency and cost associated with managing those assets reduces significantly. Many institutions, literally, have acreage dedicated to document storage; that is unnecessary in an electronic environment.
A sincere thank you to Steve and Ken, and we're only just getting started!  Stay tuned for the next chapter on key trends in Digital Transaction Management. You can't afford to miss it!
---
Want to read more from these industry-leading experts? Check out the  second and third part of this executive blog series.