In our industry, many businesses forget that making a digital transformation is not merely about workflows and functionality: it means changing the way you think.
Mobile technology has been rooted in the consumer world for such a long time that it is hard to consider it a key player in day-to-day business functions.
Unfortunately, if you imagine that the mobile usage is merely a reflection of consumers or millennials logging onto social media, checking email or conducting search, or shopping, you need to think again. Businesses are driving mobile integration.
Here are the top three trends that are driving
new mobile innovation for the business sector:

Mobile Device Screens are Diverging in Size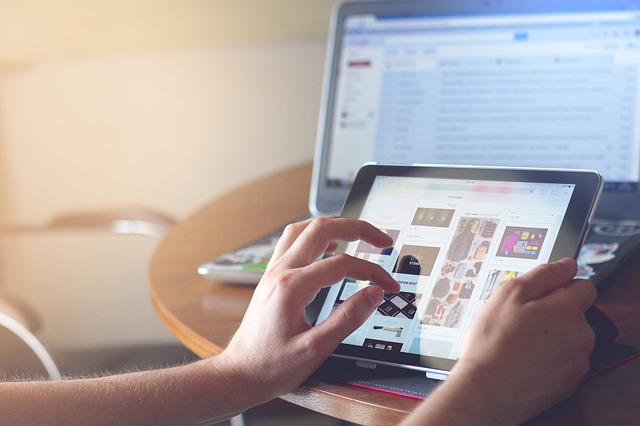 With the introduction of "phablet's", large phones almost the size of a small tablets like an iPhone 6Plus, and wearable devices, like the iWatch, popular device screens are drastically different in size.
This has and will require businesses to make a very sharp change in screen and display sizes. To accommodate all varying user preferences, it has become important to build a fluid responsive design that can adapt to the newest technology instantly without any lag or development time from our technology.
Mobile responsive design is a crucial first step. When you sign a paper asset, it normally is printed on an 8.5" x 11" piece of paper. Societal norms make it seem unusual for it to appear any other way; i.e. if I presented you with your car loan on a 3" x 5" index card, you would scratch your head in confusion.
But, when we move to the digital world, all assumptions are off. What you are viewing should be the size of the screen. No bigger. No smaller. While mobile responsiveness is not a relatively new idea for technology enthusiasts, the business world and its processes have been slow to adopt these concepts due to the boundaries in their thinking.
I liken responsive design to a philosophy I once read in Forbes Magazine. In the article, Seven Deadly Mobile Myths: Josh Clark Debunks the Desktop Paradigm and More, mobile designer Josh Clark compared mobile design to Bruce Lee's aphorism: 'You put water into a cup, it becomes the cup' by stating, "Content is like water. Content's going to take many forms, flow into many different containers, many of which we haven't even imagined yet."
Natural Language Understanding
The "Siri search" is becoming increasingly important for business functionality. Consumers and business people alike want hands-free solutions that utilize natural language to complete tasks. Being able to use voice controls from a device, like an iWatch, to control another display is becoming a large trend.
For eOriginal, this type of technology means ensuring that our SmartSign® Web solution is embedded with natural language understanding. While many people still think of a signature as putting pen to paper, natural language understanding through mobile devices can ensure enforceability and authenticity.
Through our patented biometric signature solution, we can prompt the signer to read a validation statement, and then validate that not only was the correct statement read, but the signer also provided the correct name.
Mobile Computing
According to a 2015 study by Pew Research, 64 percent of American adults now own a smartphone of some kind, up from 35% in the spring of 2011.
In previous years, mobile devices had been primarily viewed as a consumer product, but as mobile devices become more capable of running business applications, much of the business world is now accepting mobile technology.
Business executives lead the way in mobile adoption. According to the 2014 IDG Global Mobile Survey: 92 percent of executives own a smartphone used for business.
With corporate environments embracing BYOD (Bring-Your-Own-Device) and mobile becoming an increasingly larger part of our day, more businesspeople are signing their documents/loans on their phones or tablets. This has caused an explosion in mobile customer usage for eOriginal. SmartSign® Web experienced a 483% increase in mobile customer usage from last year.