Earlier this year, we predicted that 2017 would be a market defining year for digital mortgage…and we were right! Players across the mortgage ecosystem, including lenders,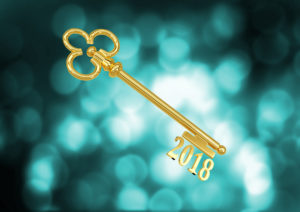 settlement agents, warehouse lenders, investors, servicers, notaries, Government-Sponsored Enterprises and the courts have set the stage and digital mortgage is poised to become the industry standard.
From partnerships to adoption, regulatory changes and acceptance, the past 12 months has seen forward movement and scale across the mortgage industry. It also set the stage for increased growth and adoption in 2018.
Favorite Posts
Digital Mortgage: Combatting Barriers to eNote Adoption: Simon Moir, eOriginal's general manager of digital mortgage, explains the criticality of the eNote and why it can be the most challenging piece of the digital mortgage puzzle. Read
Lessons Learned at Digital Mortgage 2017: Conversations at Digital Mortgage 2017 made it clear that mortgage ecosystem participants are seeking the benefits of a digital transformation. Read
Thought Leaders Weigh-In on the Legality of eNotes: Continued market acceptance and supportive case law surrounding the eNote is playing a major role in mortgage's digital revolution. Read
Headlines and Hype
In addition to some great insights, we also had some very exciting announcements, including:
Industry Insights and Education
In an effort to move digital mortgage forward and to provide insights for stakeholders in the ecosystem, industry education was a top priority at eOriginal. We began a monthly newsletter and put together a white paper, Digital Disruption Brings Mortgage into the 21st Century. If you missed it, please click here to download. Additionally, Moir was appointed to North Carolina's Electronic Mortgage Advisory Committee to help transition the Electronic Mortgage Pilot Program to a Statewide eMortgage closing initiative.
As we look to the year ahead, we anticipate the continued adoption and scalability of digital mortgage and are committed to providing industry insights and a best-in-class digital solution. Thank you for a great year and we look forward to continuing the conversation in 2018!